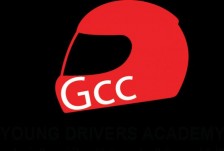 Mahdi Almashmoum nominated to represent Kuwait in the
2018 GCC Young Driver Academy
Kuwait International Automobile Club has nominated 19 years old Mahdi Almashmoum to take part in the 2nd edition of GCC Young Drivers Academy which will be run from October 2 to 3 in Bahrain this year.
''The GCC Young Driver Academy is a welcome development in regional motorsport and we wish Mahdi well ''said Essa Hamzah, President of KIAC, "The development of young talent is a core objective of our Club and this regional training program allows our best drivers to get the new skills and to compete on a GCC level"
The Academy falls under Sport Grant Program of the Federation Internationale De L'Automobile (FIA) and jointly managed by its appointed global training providers: Bahrain Motor Federation (BMF) and the Automobile & Touring Club of UAE (ATCUAE).
The 2018 academy will be hosted by BMF and training will take place at the state of the art F1 track, Bahrain International Circuit (BIC). The intensive training and assessment programme will be delivered by BMF and BIBC instructors and experts and along with the practical race training the curriculum will also cover physical fitness, media skills, rules and regulations and safety.
Drivers' performance will be assessed by three independent judges and the winner will be announced at the end of the program.
UAE's Amna Al Qubaisi and Saeed Al Ali brought double victory to the UAE in 2017, finishing the inaugural edition of the GCC Young Drivers Academy in 1st and 3rd places. Bahrain's Talal Beshara who was the youngest at the time (16) came 2nd.
The GCC region has seen ongoing growth in the popularity of motorsport over the past thirty years and now hosts two Formula 1 Grand Prix, a Moto GP, a Formula E, three rounds of the FIA World Cup for Cross Country Rallies and hundreds of national races.