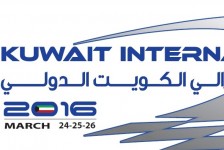 2016 KUWAIT INTERNATIONAL RALLY, March 24-26, 2016
FIA Middle East Rally Championship (MERC), round 2
IN COOPERATION WITH THE BUPLIC AUTHORITY FOR SPORTS AND KUWAIT INTERNATIONAL AUTOMOBILE CLUB (KIAC), BMRC ANNOUNCES KUWAIT'S SECOND ROUND OF FIA MIDDLE EAST RALLY SERIES WILL RUN ON MARCH 24-26
Start, finish and super special planned at Sirbb racing circuit
Fuad Abu-Arja appointed rally director and clerk of the course.
KUWAIT CITY (Kuwait): The Basil Salem Al-Sabah Motor Racing Club (BMRC) will organise the Kuwait International Rally, the second round of the 2016 FIA Middle East Rally Championship, on March 24-26.
Held under the chairmanship of Sheikh Athbi Nayef Jaber Al-Ahmad Al-Sabah, and in conjunction with the Kuwait International Automobile Club (KIAC), the event has become one of the most popular rounds of the regional series since it returned to the championship in 2009 after a 13-year absence.
Experienced motor sport consultant Fuad Abu-Arja will work as the rally director and clerk of the course once again.
"We now have the official confirmations we needed and it's all systems go to make this a new and very exciting version of the rally," enthused Abu-Arja, who also confirmed that the ceremonial start and finish will take place at the Sirbb racing circuit in Kuwait City – the location that will also host the opening super special stage on Thursday, March 24th and numerous activities and additional entertainment for teams and spectators.
Competitors will then tackle six demanding gravel stages, south of Kuwait City, on Friday, March 25th and a further six in the same area on Saturday, March 26th. Rally headquarters will be based at the Safir Hotel and Residences in Fintas, while the Sea Shell Julai'a Hotel and Resort will host the rally control and offer amenities for the nearby service park.
Qatar's defending regional champion Nasser Saleh Al-Attiyah has the record for the most number of victories in the Kuwait International Rally. The event became a round of the MERC in 1984, although regional unrest and two Gulf Wars meant it did not run between 1990-1994 and 1997-2007.
Al-Attiyah achieved his fifth success in 2015 to eclipse the four victories earned by Mohammed Ben Sulayem in 1985, 1988, 1989 and 1996. The event has been an ever present in the regional calendar since returning as a candidate rally in 2008.
That candidate event was won by Saudi driver Yazeed Al-Rajhi, while Al-Attiyah notched up his five wins in 2009, 2011, 2013, 2014 and 2015 and there were solitary successes for Abu Dhabi's Khalid Al-Qassimi in 2010 and Qatar's Khalid Al-Suwaidi in 2012. The most successful co-drivers are Ronan Morgan and Giovanni Bernacchini with four wins apiece.

test
Download