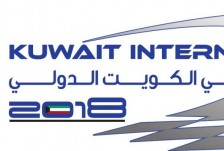 Qatar's Nasser bin Saleh Al-Attiyah on Saturday crowned the Middle East Rally Championship for the 14th time in his history, following his crowning victory in the Kuwait International Rally in its 25th edition.
Al-Attiyah made a world record for the number of times in the championship of the Federation Internationale de l'Automobile, smashing UAE number Mohammed bin Sulayem.
Al-Attiyah won the regional championship before one round of the final in Qatar mid-month after widening the difference between him and his Czech rival Fotish Shteif, who needed to win this round to stay in the competition for the title.

Al Attiyah was able to complete the third and final stages of the Ford Fiesta R5 with French sailor Matthew Bommel, which was held today and included 6 stages of the speed of a distance of 84.66 km.
He scored the fastest time of 1.58.24.6 hours, 12.19.2 minutes behind Kuwaiti Mashari al-Dhafiri, who is participating in the group (EN) along with his Qatari naser Nasser Saadoun al-Kuwari.
Nasser bin Khalifa Al-Attiyah, Vice President of the International Motorcycle Federation and the former Qatar Motor and Motorcycle Federation, accompanied by Italian navigator Nicola Arena, finished third and Al-Attiyah scored the third best time of 2.26.28.3 hours.